Members of the Pro Arte Quartet Members Past Members

---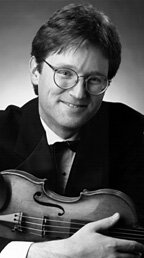 DAVID PERRY
Violinist David Perry joined the Pro Arte Quartet and the UW-Madison faculty in 1995, and was granted a Paul Collins Endowed Professorship in 2003. Concertmaster of the Aspen Chamber Symphony and the Chicago Philharmonic, Professor Perry has frequently served as guest concertmaster of such groups as the China National Symphony Orchestra (Beijing), the Ravinia Festival Orchestra, and the American Sinfonietta. He has been active since the late 1980s with the Orpheus Chamber Orchestra, renowned for playing without a conductor. He may be heard on many of the Deutsche Grammophon recordings and has performed, often as concertmaster, in Carnegie Hall and most of the major cultural centers of North and South America, Europe and the Far East. Other recordings include solo performances of Mendelssohn and Sarasate on the Sonos and Sonari labels and numerous Pro Arte releases.
A 1985 U. S. Presidential Scholar in the Arts, his first prizes have included the International D'Angelo Competition, National MTNA Auditions, and the Juilliard Concerto Competition. Professor Perry has soloed with numerous orchestras in the U. S. and abroad, including the symphony orchestras of St. Louis and Chicago. Four years ago he became a founding member of the Aspen Ensemble, a quintet of faculty artists of the Aspen Music Festival, which regularly tours the U. S. and Japan. A native of Illinois, his early training was with John Kendall and Almita Vamos, followed by studies with Dorothy DeLay, Paul Kantor, and Masao Kawasaki at the Juilliard School. Thanks to the Nathan McClure Opportunities Fund, Mr. Perry plays on a 1711 Franciscus Gobetti violin, arranged by Chancellor John Wiley and the UW Foundation.

---
SUZANNE BEIA
Suzanne Beia, violin, a native of Reno, Nevada, made her solo debut at the age of 14 with the North Lake Tahoe Symphony. Since then, she has performed frequently as soloist with orchestras throughout the United States. Before coming to Madison to join the Pro Arte Quartet as second violin,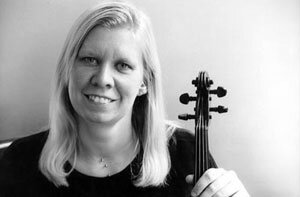 she held the position of principal second violin with the Wichita Symphony. She has held concertmaster positions in the Reno Philharmonic Orchestra, Reno Chamber Orchestra, Bay Area Women's Philharmonic, and Spoleto Festival Orchestra, and the assistant concertmaster position at the New World Symphony.
Ms. Beia's chamber music experience has been extensive, including seven years as a member of the Verano Trio and, more recently, two years with the Wichita-based Sedgwick String Quartet. She has performed with Chamber Music West, the Telluride Chamber Music Festival, and Festival de Prades, and has served on the faculties of the Rocky Ridge Music Center and Florida International University. In addition to her responsibilities with the Pro Arte Quartet, Ms. Beia is the co-concertmaster of the Madison Symphony Orchestra and is concertmaster of the Wisconsin Chamber Orchestra.

---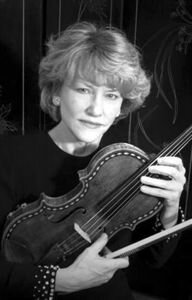 SALLY CHISHOLM
Sally Chisholm, violist of the Pro Arte Quartet and Professor of Viola at the University of Wisconsin–Madison, has had an extensive career in chamber music. As a founding member of the Thouvenel Quartet of Texas, Ms. Chisholm toured Europe, China and Tibet. Internationally known for its commissioning of great American composers, including Elliott Carter, Milton Babbitt, Ernst Krenek and Mel Powell, the Thouvenel won first prize at the Weiner International Chamber Music Competition, was a finalist of New York's Naumburg Competition, and performed on NBC's TODAY Show.
Since joining the Pro Arte in 1991, Ms. Chisholm has performed at the Warsaw Conservatory in Poland, was a juror at the Tadeusz Wronski Solo Violin Competition in Warsaw, performed at the XXIII International Viola Congress, and has been featured on five CDs, including Piano Quartets by Beethoven, Fauré, Mahler, Schumann, and Strauss, the Trauermusik for Viola and Orchestra by Hindemith, and the Beethoven Serenade for Flute, Violin and Viola. She performs annually in the Festival Der Zukunft in Ernen, Switzerland and is a founding member of the Chamber Music Society of Minnesota, whose collaborating artists include members of the Juilliard String Quartet and musicians from the St. Paul Chamber Orchestra.
In 1997, Ms. Chisholm gave two master classes at the San Francisco Conservatory and performed for the Louis Krasner Memorial Concert at Jordan Hall in Boston with artists Felix Galimir, Young-Nam Kim, Samuel Rhodes, Joel Krosnick, and Gilbert Kalish. She gave the world premiere of the Andrew Imbrie Piano Quartet in March, 1998 with Bonnie Hampton, Nathan Schwarz and Young-Nam Kim.

---
PARRY KARP
Cellist Parry Karp is Artist-in Residence and Professor of Chamber Music and Cello, at the University of Wisconsin-Madison, where he is director of the string chamber music program. He has been cellist of the Pro Arte Quartet for the past 30 years, joining the group in 1976.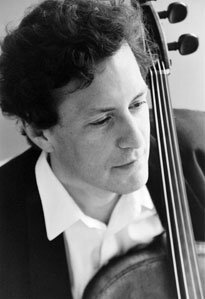 Parry Karp is an active solo artist, performing numerous recitals annually in the United States with pianists Howard and Frances Karp. Mr. Karp has played concerti throughout the United States and gave the first performance in Romania of Ernest Bloch's Schelomo with the National Radio Orchestra in Bucharest in 2002. He is active as a performer of new music and has performed in the premieres of dozens of works, many of which were written for him, including concerti, sonatas and chamber music. As a solo recording artist, he has recorded the solo cello works of Ernest Bloch, and works of Frank Bridge, Rebecca Clarke, Ernest Chausson, Edward Joseph Collins, Georges Enesco, John Ireland, Alberic Magnard, Sergei Rachmaninoff, Miklos Rosza, and Richard Strauss. Unearthing and performing unjustly neglected repertoire for cello is a passion of Mr. Karp's. In recent years he has transcribed for cello many masterpieces written for other instruments. This project has included performances of all of the Duo Sonatas of Brahms, as well as compositions of Bach, Dvorak, Hindemith, Strauss, Stravinsky and Szymanowski. Parry Karp performs annually in summer music festivals throughout the United States.
As cellist of the Pro Arte Quartet he has performed over 1000 concerts throughout North, Central and South America, Europe, and Japan. His discography with the group has been extensive and includes the complete string quartets of Ernest Bloch, Miklos Rosza, and Karol Szymanowski . Many of these recordings received awards from Fanfare and High Fidelity Magazines. Other composers whose string quartets or string quintets the Pro Arte Quartet has recorded during his tenure include: Beethoven, Luís de Freitas Branco, Martin Boykan, Tamar Diesendruck, Dvorak, Brian Fennelly, Andrew Imbrie, Fred Lerdahl, Walter Mays, Mendelssohn, Karol Rathaus, Samuel Rhodes, Roger Sessions, and Ralph Shapey. As a member of the Pro Arte Quartet he has recorded the Piano Quintets of Ernest Bloch, Johannes Brahms and Armando José Fernandes with pianist Howard Karp. Guest artists with the Pro Arte during his years have included: the Emerson Quartet, Denes Koromzay, Leon Fleischer, Sidney Harth, Gunnar Johansen, Gilbert Kalish, Jerome Lowenthal, Robert Mann, Samuel Rhodes, Robert Silverman, Christopher Taylor, Laszlo Varga and Tamas Vasary. Gunther Schuller conducted the group in the premiere of his String Quartet Concerto which he wrote for the Pro Arte Quartet. The Pro Arte Quartet was one of five finalists (the others were the Juilliard, Tokyo, and Emerson Quartets, and the Beaux Arts Trio) for the First Annual Arturo Toscanini Award in the Chamber Music Category
Parry Karp's chamber music discography outside of the Pro Arte Quartet includes the three piano trios of Joel Hoffman, as well as works of Britten, Fauré, Martinu, Mozart and Pierné. Mr. Karp had a visiting professorship at the University of British Columbia, and has been a visiting fellow at Princeton University. Former students of Mr. Karp's are members of professional string quartets, major orchestras, and teachers in the United States.
Mr. Karp received early training in Vienna, Austria and studied cello with Lee Duckles, David Kadarauch, Peter Farrell, Gabriel Magyar and Gabor Rejto. Inspirational chamber music teachers included Gabriel Magyar, Howard Karp, Lorand Fenyves and Zoltan Szekely.

---